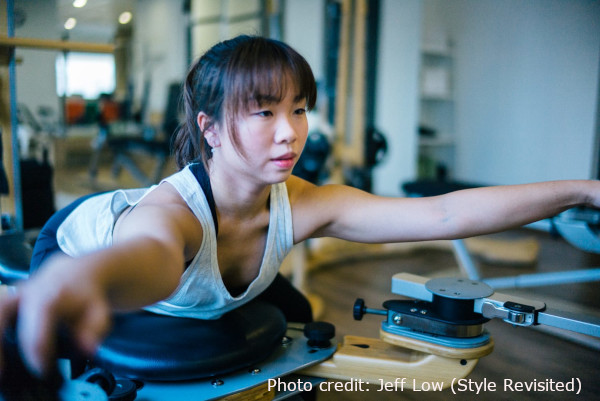 GYROTONIC® LEVEL 1 PRE-TRAINING
---
This is the first of the 4 courses required to become a fully certified Gyrotonic Level 1 instructor. It is also suitable for experienced clients looking to deepen their Gyrotonic understanding without committing to become an instructor.
The full Gyrotonic Level 1 Course Program Overview can be found at www.gyrotonic.com/teacher-training/gyrotonic-level-1
Purpose of the Pre-Training Course
To provide a foundational understanding of the Gyrotonic level 1 exercises and prepare students physically for the Gyrotonic Level 1 Foundation Course. During this course students focus on gaining experience, and developing a personal understanding of the exercises on the Pre-Training Course exercise list.
Prerequisites
An experienced Gyrotonic student, with a basic understanding of the Gyrotonic, level 1, progression I exercises. Students should take a minimum of ten or more classes with a Certified Gyrotonic Trainer before registering for this course. For students who do not have access to Gyrotonic classes, a three day introductory course designed to provide an introduction to the Gyrotonic level 1, progression 1 exercises can be taken before the Pre-Training Course.
Upon successful completion
Once students have successfully completed the Gyrotonic Level 1 Pre-Training Course, they may proceed to the Gyrotonic Level 1 Foundation Course.
Date
---
To be scheduled
(6 days course)
CONDUCTED BY
Gyrotonic Pre-Trainer
Lecia Ang
COST
USD850 Course Fees +
SGD350 Studio Fees
(Pricing for group training)
DURATION
Minimum 6 days / 30 hours
VENUE
CORE FITNESS PHYSIOTHERAPY & PILATES
583 Orchard Road #05-04 S238884